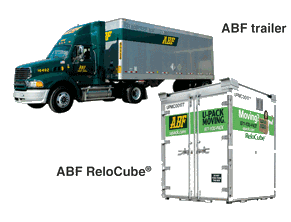 Price was the reason 81% of our customers chose ABF U-Pack
instead of other moving companies.
The price may be lower than other moving
companies, but the level of service isn't. ABF delivers
a trailer or moving container right to your door. You
load. ABF drives for you and delivers to your new
location. You unload. It's sensible and affordable. Get
a free moving quote today.
Get a free, instant Moving Quote today!
Fill out the form below and in seconds you will have your free quote from ABF U-Pack Moving.