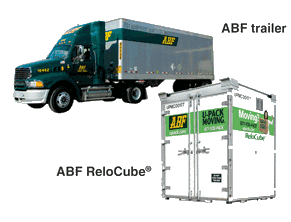 With over 300 epinions.com reviews, ABF U-Pack
rates highest among moving companies
with 4.5 out of 5 stars.
Customers who left reviews at epinions.com call ABF
U-Pack a "great alternative to full-service moving
companies" and they say "it's a great way to move, at
a great price." Get your U-Pack quote today and
compare to other moving companies. See how you
save with ABF U-Pack!
Get a free, instant Moving Quote today!
Fill out the form below and in seconds you will have your free quote from ABF U-Pack Moving.